Heritage's Comics & Comic Art Signature Auction held on November 18-21, 2021, brought in a total of $17,823,949. The auction was led by Frank Brunner's Doctor Strange #1 original cover art that totaled $408,000.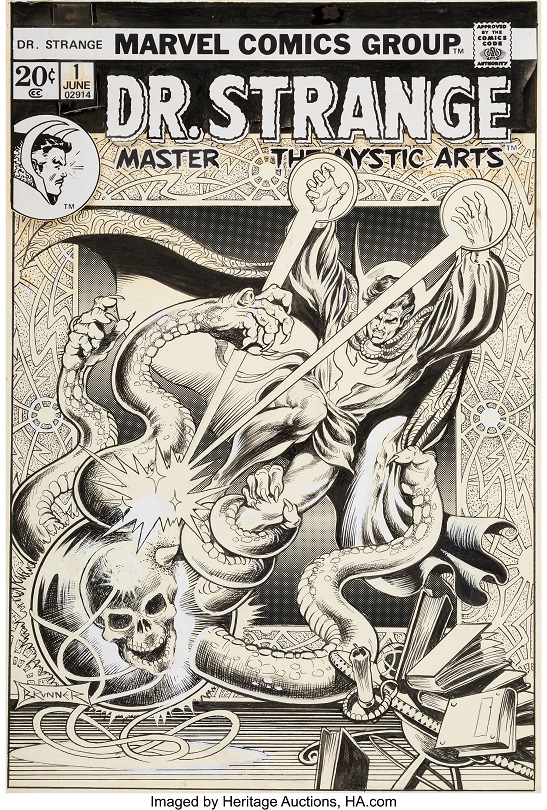 When Doctor Strange was published in 1974, he was not yet a major Marvel character, but he has evolved into a prominent figure in Marvel comics since his introduction. "For original art from the 1970s to top $400,000 is incredible," Heritage Senior Vice President Ed Jaster said. "Frank Brunner's Doctor Strange covers set an unmatched standard for the character's artwork."
Comics were topped by Batman's first appearance in Detective Comics #27 CGC Apparent 7.0 Extensive (A-5) that hammered for $336,000. Superman's introduction in Action Comics #1 CGC Apparent 6.5 Slight/Moderate (A-2) rose to $300,000.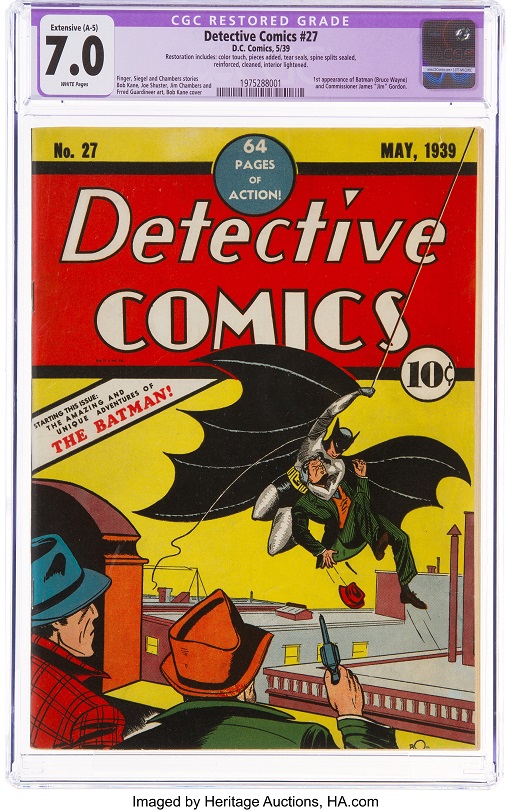 The Promise Collection, which was assembled by a young man who died at war and left the collection to his brother who kept it intact, accounted for 355 lots, reaching a total of $4.69 million. Captain America Comics #1 CGC 3.5 with Cap's debut and Batman #1 CGC 2.0 featuring the Joker and Catwoman's introductions each sold for $240,000. Batman #49 CGC 9.6, housing the first appearance of Vicki Vale and the Mad Hatter, went for $132,000.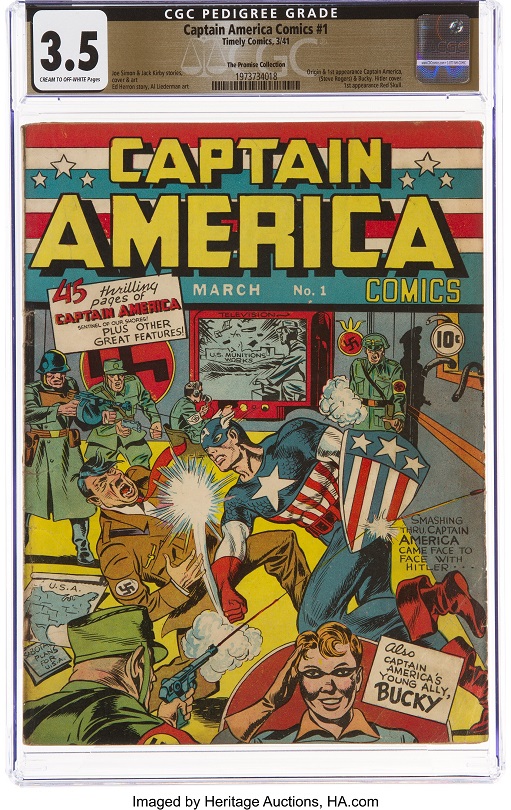 Multiple original art lots crossed the six-figure line, such as John Romita Sr.'s Origins of Marvel Comics cover that soared to $312,000, more than six times its preauction estimate. Don Heck's Tales of Suspense #50 "The Hands of the Mandarin!" complete 13-page story realized $210,000. Carl Barks' A 1934 Belchfire Runabout! CB-Oil 127 painting created for Donald Duck's 50th birthday went for $162,000. Barry Smith's Conan the Barbarian #15 cover art hit $150,000 and Al Feldstein's Panic #1 cover reached $132,000, well over the $10,000 estimate.
Other high sellers among the comics were Amazing Fantasy #15 CGC 7.0 for $204,000, The Amazing Spider-Man #1 CGC 9.2 for $168,000, and X-Men #1 CGC 8.5 for $144,000.
"There was a lot to like in this sale, part of which was the fact that 18 lots brought in $100,000 or more," Heritage Vice President Barry Sandoval said. "But even better was the fact that 10 consignors took home a quarter of a million dollars or more. When we can do that for consignors and their families, that is as gratifying as anything we do."
Recent Posts
With his horned helmet and obscured facial features, the axe-carrying, armor-clad warrior sits ato …

Iron Man, Thor, Giant Man, and The Wasp square off against Namor the Sub-Mariner and the Incredibl …

Like clay in the hands of a master sculptor is the almost-forgotten Golden Age hero Black Out in t …