Comic history is filled with imprints, initiatives, and small publisher avenues that were quickly completed or sometimes sidelined for other projects. They are the lost universes. Some are well known and others are more obscure, but each represents a collecting niche for completionists and fans of the more esoteric offerings. These worlds are featured in The Overstreet Comic Book Price Guide to Lost Universes, the new price guide from Gemstone Publishing.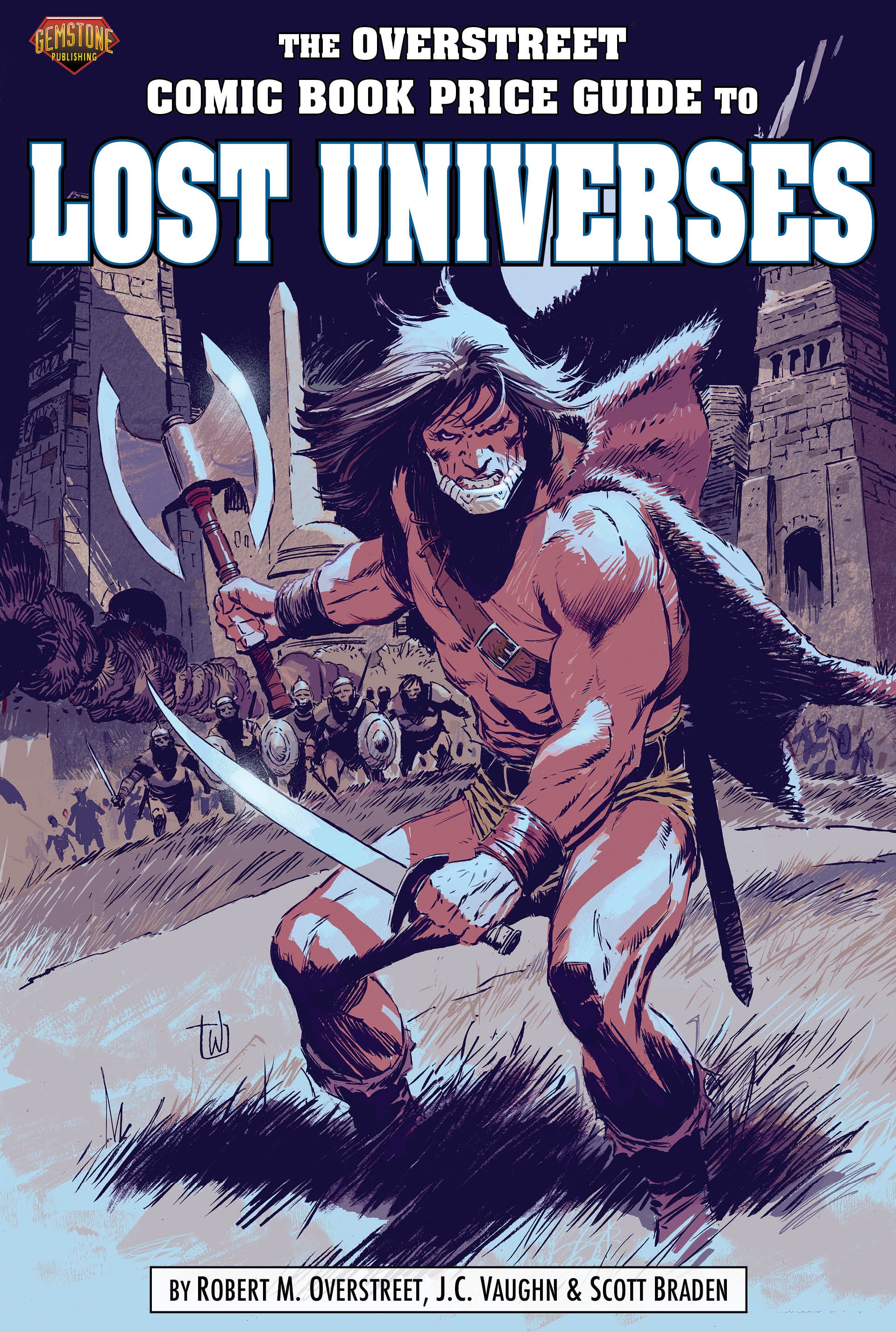 It will be featured in the September 2021 edition of PREVIEWS from Diamond Comic Distributors and is scheduled to arrive in comic shops on Wednesday, November 10. Look for advertising information in next week's Scoop.
To learn more about this new book, Scoop talked to Gemstone's Vice-President of Publishing J.C. Vaughn. The book's co-author provided more context on the book, discusses his goals for the project, and previewed some of the content.
Overstreet: What constitutes a Lost Universe?
J.C. Vaughn (JCV): The obvious answer is a Lost Universe comic book universe that has come and gone, for whatever reason its publishing existence ended. That, though, isn't always the end of things. Hey, this is comics, right? The dead frequently come back. We've seen many returns by the MLJ/Archie superheroes over the years, a number of incarnations of Valiant, and Milestone has just made a rather high-profile comeback, and that's just three examples.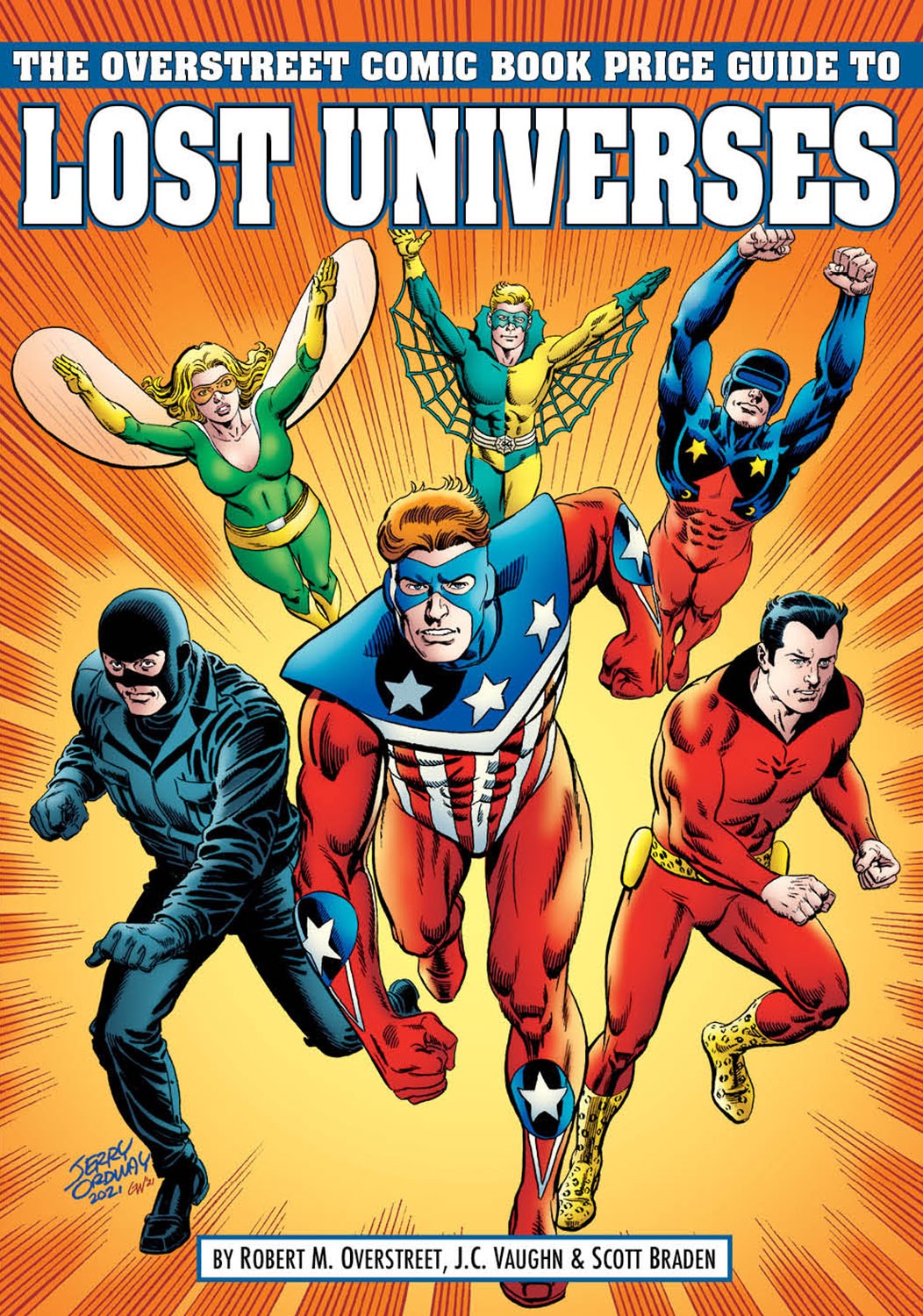 Overstreet: Why write a book on this subject?
JCV: Whether you're talking about Atlas-Seaboard, Malibu's Ultraverse, DEFIANT, or any number of other Lost Universes, each of them had hardcore fans who still love their comics to this day. This book is for them (and for the record, I'm one of them).
Overstreet: What is your goal for this book?
JCV: We want to document these wonderful (and some not-so-wonderful) attempts to carve out a bit of comic book history and to share that with our fellow collectors. Whether we're talking about Marvel's New Univese or an indie like Triumphant, there's history there, and in a number of cases there are some phenomenal stories.
Overstreet: How is this book different than the regular edition of The Overstreet Comic Book Price Guide?
JCV: All of the books listed in this book will be pictured Photo-Journal style, and of course the specific focus means fewer titles are listed. There are lots of introductions to these universes and articles to go along with them.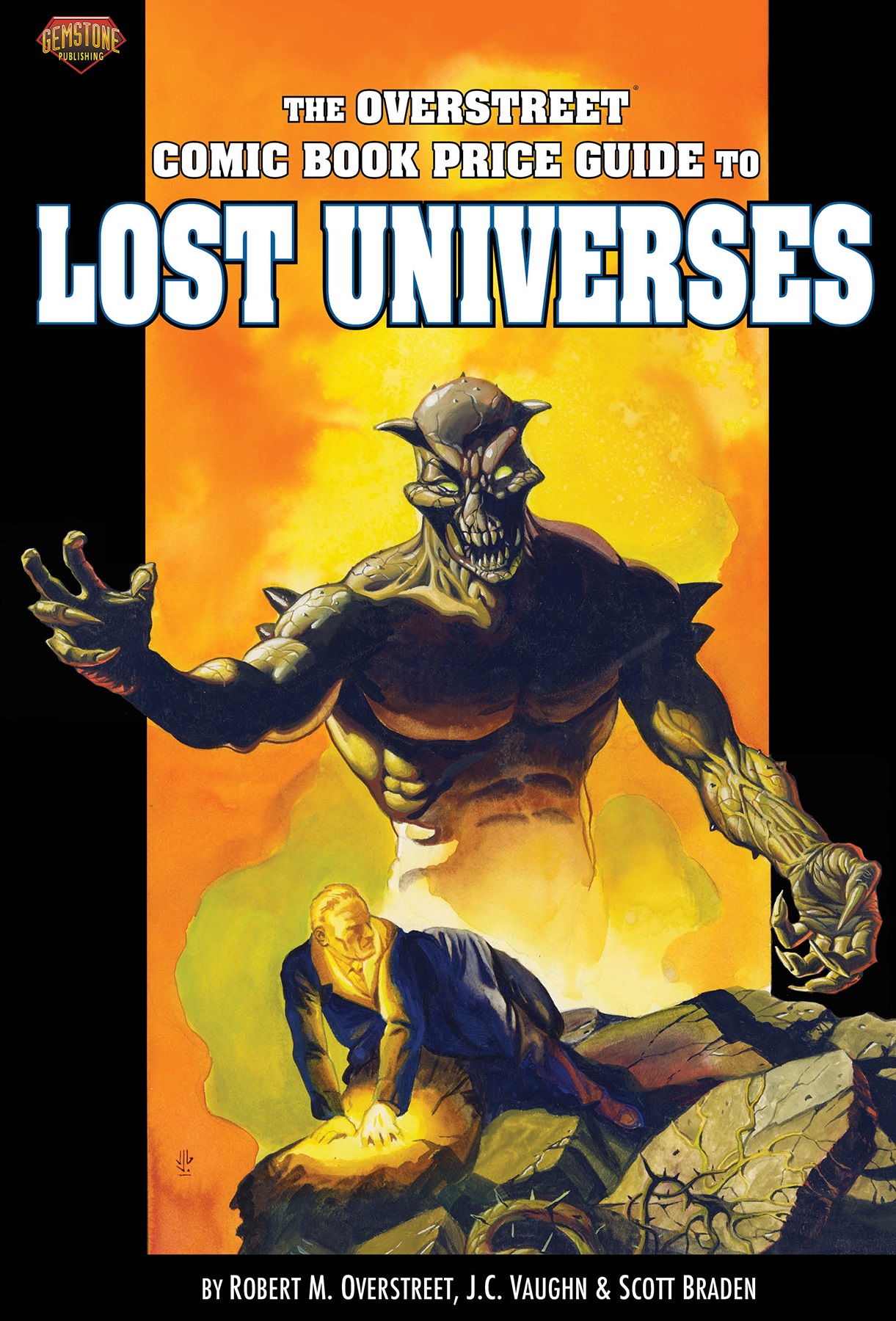 Overstreet: How will this book benefit collectors?
JCV: For newer collectors, anything that expands one's knowledge base is good. There's lots of comics history, including the debuts of many of today's top creators, in some of these Lost Universes. For seasoned collectors, it's a chance to look at this area of collecting in a different light. With the amazing prices being paid for some comics right now, many back issue hunters may find these universes more accessible.
One of the great things in this book is that it includes profiles of the collectors who have doggedly preserved these Lost Universes. Taking a look at these worlds through their eyes will open up a lot of readers to the fun of this.
Overstreet: What can you tell us about the covers?
JCV: Lee Weeks' delivered a very powerful take on the Atlas-Seaboard character Ironjaw. It's so good that I think that people who don't even know the character will love it. Alex Saviuk and Tom Palmer have brought us Star Brand, from Marvel's New Universe, one that is sure to resonate with the steadily growing fanbase. J.G. Jones unlocked a great bit of DEFIANT history, where he got his start, with his cover, which is featured on our signed, limited edition hardcover. All of these covers are exclusive to comic shops. Additionally, there's a great Jerry Ordway take on Archie's Mighty Crusaders. The soft cover will be available in comic shops and bookstores, while the hardcover will be exclusively in comic shops.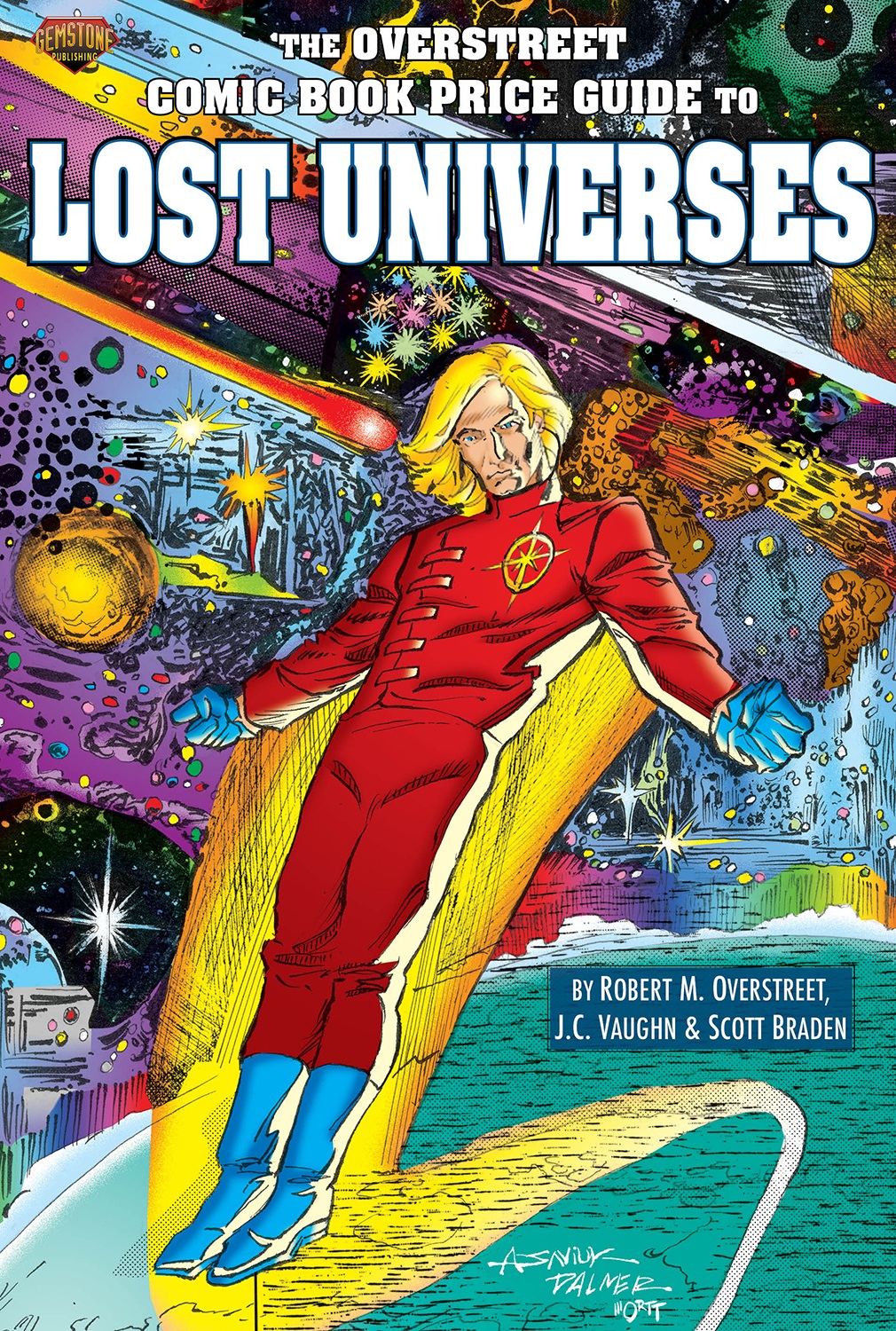 Overstreet: Can you preview some of the more valuable Lost Universe books that'll be covered in the book?
JCV: Nice try! We never talk about values ahead of time. I will say that some of these issues have seen spikes in value during COVID-19, but the whole idea of this book is to provide a roadmap to some affordable comics that are well worth the hunt. Some of them feature compelling stories, early (or late) work by industry giants, and just a lot of fun.
Overstreet: What have you been most excited to work on for this book?
JCV: Rather than a specific part of it – and there have been many enjoyable segments – it's the overall concept that has been exciting. There's always something new to discover, even for comics that have been around for decades.
Overstreet: When will this book hit shelves?
JCV: It's set to go on sale November 11, 2021.
The Overstreet Comic Book Price Guide to Lost Universes is now open for preorders on gemstonepub.com.
Recent Posts
The Marvel Cinematic Universe is a groundbreaking achievement of interconnected films crafted by n …

Heritage just finished a huge auction. When the final lots closed on their Comics & Comic Art …

The Overstreet Comic Book Price Guide #1 Facsimile Edition has sold out from both Diamond Comic Di …