If recent times have taught us anything, it's that unexpected things happen even when it seems like there's more than enough time. So, why not make your ad reservation for The Overstreet Comic Book Price Guide #52 today?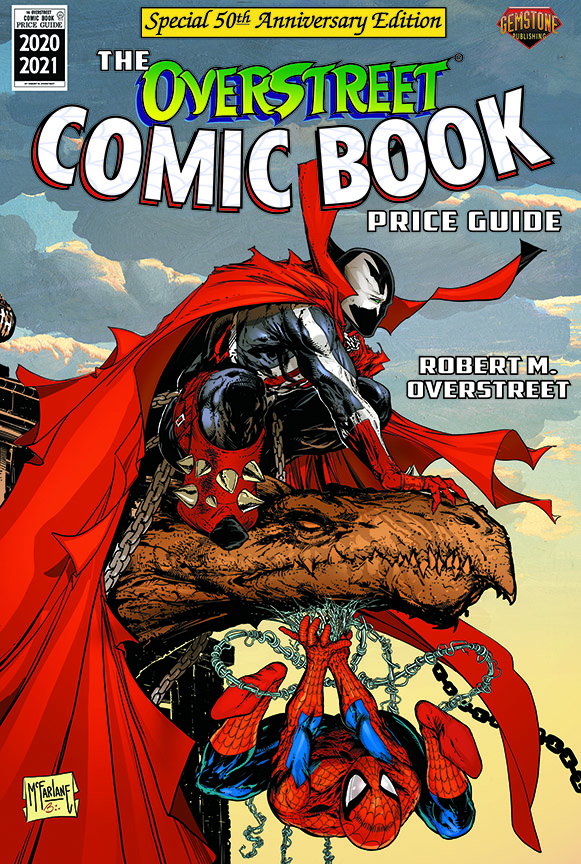 WHY ADVERTISE?It's been another tumultuous year, one that's sent the comic book market in all sorts of different directions, and the Guide will be doing a deep dive on the events of the last 12 months.
The Guide has been the Bible of the comic book industry for collectors, dealers, and historians alike for more than five decades. Along the way, we have seen the top prices paid for comics go from hundreds of dollars to millions. During that time comic collecting has gone from a quiet hobby to one with huge pop culture impact.
And if you think about it, the Guide isn't just used once. Instead, readers refer to it over and over throughout the year, meaning your ad is seen over and over again.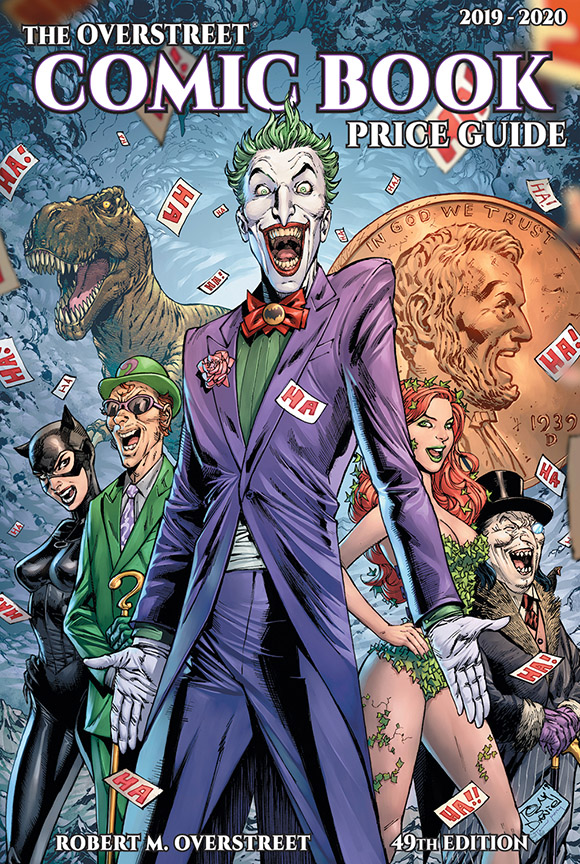 To advertise, simply download this form, fill it out, and send it back to one of us:
MARK HUESMAN
Creative Director
humark@gemstonepub.com(443) 318-8467
AMANDA SHERIFF
Associate Editor
samanda@gemstonepub.com(717) 448-0932
J.C. VAUGHN
Vice-President of Publishing
vjeff@gemstonepub.com(443) 827-0301
DIRECTORY LISTINGSAs always, anyone who books a full-page ad will receive a complimentary Directory Listing in the Guide.
Additionally, any local store that participates in the Comic Shop Locator Service (CSLS) qualifies for a free Directory Listings as well!
Simply download the CBPG #52 Directory Listing Form, fill it out, and send it back to us.
Let us know if you have any questions!
Look for our cover announcements in the coming weeks.
The Overstreet Comic Book Price Guide #52 is scheduled to go on sale Wednesday, July 20, 2022.
Recent Posts
With his horned helmet and obscured facial features, the axe-carrying, armor-clad warrior sits ato …

Iron Man, Thor, Giant Man, and The Wasp square off against Namor the Sub-Mariner and the Incredibl …

Like clay in the hands of a master sculptor is the almost-forgotten Golden Age hero Black Out in t …