An 1894 small silver dime that was made by the San Francisco Mint recently sold for $1.8 million. The coin was acquired by Legend Numismatics of Lincroft, NJ on behalf of collector Bruce Morelan of Las Vegas.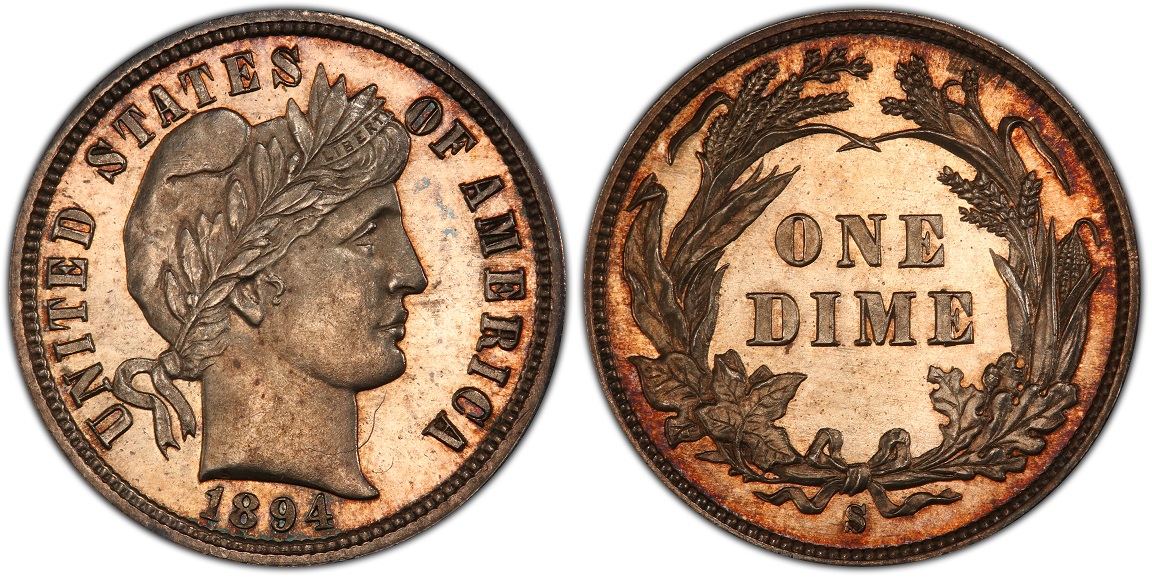 "Mint records indicate only 24 dimes were struck at the San Francisco Mint in 1894. Today only nine of them with that date on the front and the letter S mintmark on the back are known to still exist. This was a record price for this particular example," Legend President Laura Sperber said.
The dime was authenticated and certified by Professional Coin Grading Service as Proof 65+ (on the grading scale of 1 to 70). Legend Numismatics bought the dime from rare coin dealers Kevin Lipton of Beverly Hills and John Albanese of Far Hills, NJ.
"Bruce now owns the trifecta of multi-million-dollar United States numismatics: one of the eight known original 1804 U.S. silver dollars, one of the five known 1913 Liberty Head nickels and now one of the nine known 1894 San Francisco dimes. We are looking at the possibilities of publicly exhibiting all three together at a major rare coin show," Sperber said.
"I'm very excited at the opportunity to own this magnificent coin," Morelan said. "Very few collectors have ever owned all of the top three most famous American rarities. I'm proud to join that very exclusive group that includes such legendary 20th century collectors as Baltimore financier Louis E. Eliasberg Sr. who was nicknamed 'The King of Coins,' Wall Street investor Col. E.H.R. Green, and former Los Angeles Lakers basketball team owner Dr. Jerry Buss."
More information on Legend Numismatics is available by calling (800) 743-2646, by emailing Legend@LegendCoin.com, or by visiting www.LegendNumismatics.com.
Recent Posts
The Marvel Cinematic Universe is a groundbreaking achievement of interconnected films crafted by n …

Heritage just finished a huge auction. When the final lots closed on their Comics & Comic Art …

The Overstreet Comic Book Price Guide #1 Facsimile Edition has sold out from both Diamond Comic Di …