During the Silver Age of comics, Marvel introduced many of their most influential and inspiring characters. By giving their heroes flaws, fears, and insecurities, they ushered in new storytelling techniques where the heroes' bravery was exalted by overcoming their fallibility. One such character that epitomized 1960s Marvel comic introductions was Spider-Man.
Peter Parker, the teenager who became Spider-Man, was introduced in Amazing Fantasy #15 in 1962. Just a few months later, Spidey got his own self-titled book with Amazing Spider-Man #1. That key title contains the first appearances of longtime Spider-Man costar J. Jonah Jameson and villain Chameleon, as well as the first Fantastic Four crossover and Spider-Man's origin was retold.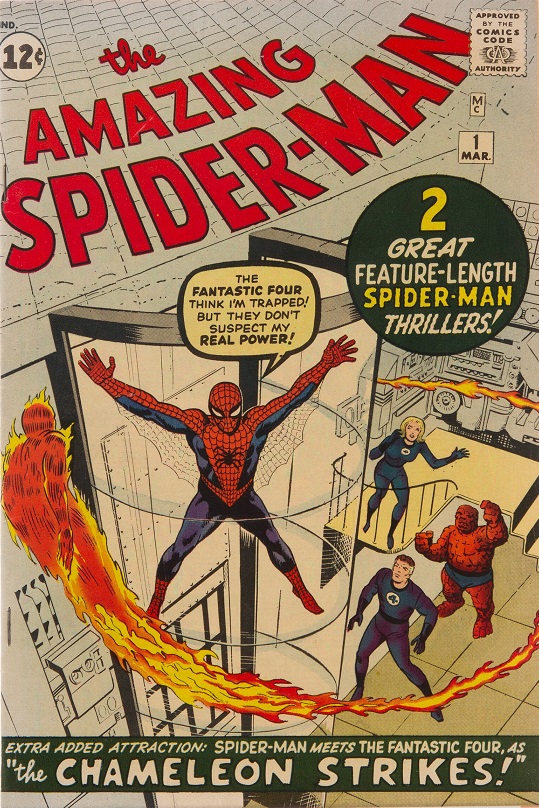 When Amazing Spider-Man #1 was published in March 1963, it carried a cover price of 12¢. Seven years later when Robert M. Overstreet wrote the first Overstreet Comic Book Price Guide, a Near Mint copy was valued at $16. For the Guide #10 in 1980, it had grown in value exponentially to $600.
It jumped more than four times by 1990, landing at $2,750. After another 10 years, Spider-Man's first self-titled book had jumped to $18,000. It continued that strong momentum in 2010's the Guide #40, growing to $50,000. Building on the continued strength of the market and the Marvel Cinematic Universe's dominance, a Near Mint copy of Amazing Spider-Man #1 was valued at $88,000 in the Guide #51 in 2021.
Recent Posts
With his horned helmet and obscured facial features, the axe-carrying, armor-clad warrior sits ato …

Iron Man, Thor, Giant Man, and The Wasp square off against Namor the Sub-Mariner and the Incredibl …

Like clay in the hands of a master sculptor is the almost-forgotten Golden Age hero Black Out in t …