Heritage just finished a huge auction. When the final lots closed on their Comics & Comic Art Signature Auction on September 8-12, 2021, the total had climbed to $26.5 million! This topped Heritage's previous comics and art auction record of $22.4 million, set three months ago in June 2021.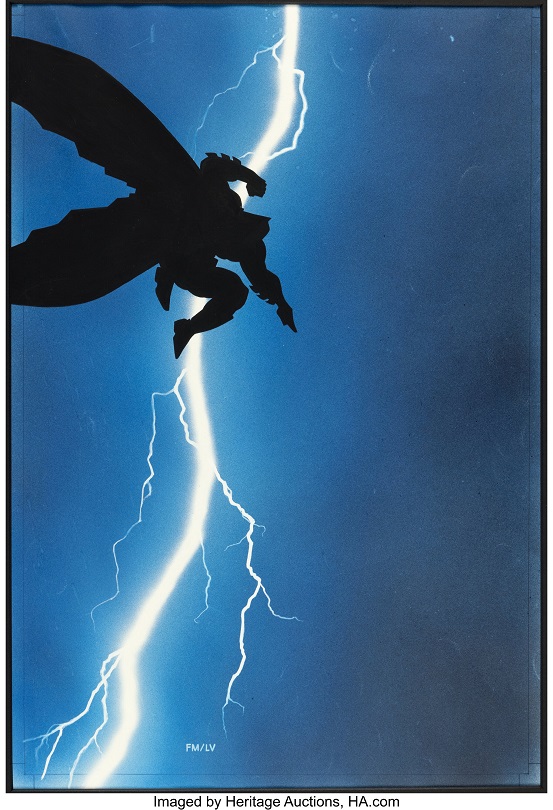 Multiple high profile records were set, starting with the Amazing Fantasy #15 CGC 9.6 that realized $3.6 million, making it the highest price ever paid for a comic book. Jack Kirby's original cover to Fantastic Four #86 featuring a large image of Dr. Doom looming over the team, hammered for $480,000, setting a new auction record for Kirby original art. A Charles Schulz Peanuts Christmas strip from December 18, 1966, sold for $360,000, making it the most paid for original Charlie Brown art.
"In last week's sale we had 500 different lots sell for at least $10,000 each – and 68 of those hit $50,000 or more. My favorite part of all this is that 26 different consignors will be receiving checks for more than $100,000 after the auction, and a couple of those will be for seven figures," Heritage Vice President Barry Sandoval said.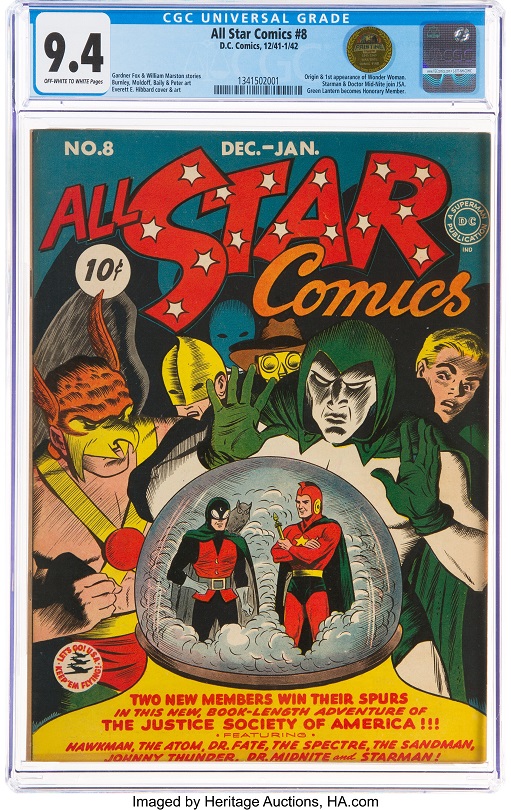 Additional top comic sales included Batman #1 CGC 6.5, housing the first appearances of the Joker and Catwoman, that brought $576,000 – the highest price paid for that grade. The Amazing Spider-Man #1 CGC 9.4, with the debuts of J. Jonah James and Chameleon, reached $241,200.
The Promise Collection Pedigree offerings exceeded expectations, including The Marvel Family #1 CGC 9.4, featuring the origin and first appearance of Black Adam, that hammered for $186,000. Suspense Comics #11 CGC 9.8 nabbed $132,000 and Superboy #1 CGC 9.4 cleared $72,000.
Within original art, Steve Ditko's Amazing Spider-Man #18 page 12 featuring Spidey and Sandman sold for $156,000. The Mike Dringenbert Sandman house ad original art signed by Neil Gaiman went for $96,000. Frank Frazetta's original cover for 1963's The Lost Continent paperback brought $132,000. Bill Watterson's Calvin and Hobbes daily strip from 1987 reached $132,000. John Byrne and Terry Austin's X-Men #113 page 14 depicting the team trapped by Magneto sold for $108,000.
A pair of Alex Ross paintings amassed impressive totals. His portrait of the Dark Knight for the cover of the graphic novel Batman: War on Crime went for $102,000 – setting a new auction record for a Ross piece. Ross' cover painting for the graphic novel Superman: Peace on Earth grabbed $90,000.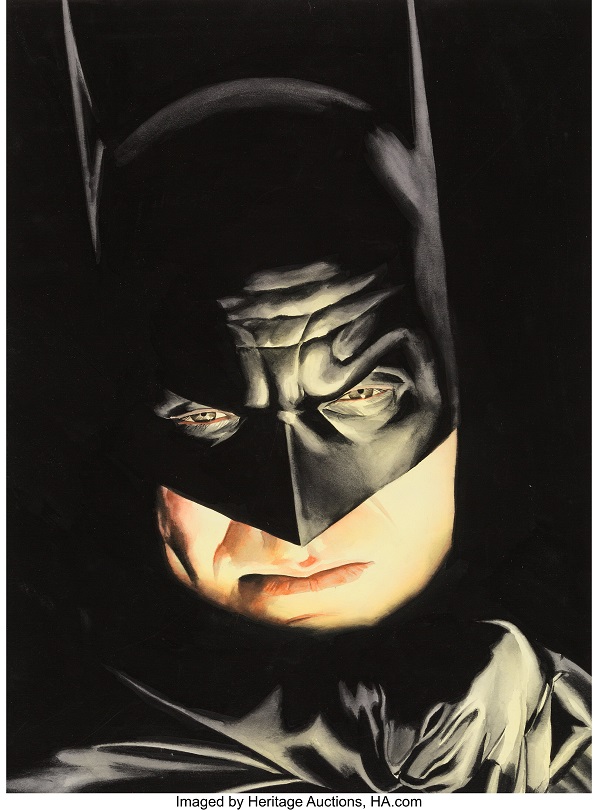 Another astonishing sale happened when a CGC-certified 9.6 copy of The Overstreet Comic Book Price Guide #1 with white pages sold for $45,600. This is more than five times the previously reported highest sale price for CBPG #1.
Recent Posts
If recent times have taught us anything, it's that unexpected things happen even when it seems like …

Heritage has turned in another huge auction total. Their Comics & Comic Art Signature Auction …

Heritage's Comics & Comic Art Signature Auction held on November 18-21, 2021, brought in a tot …