Heritage has turned in another huge auction total. Their Comics & Comic Art Signature Auction that was held on January 13-16, 2022, was one of their most successful auctions ever with a total of $23,760,335.
"I never thought I'd see the day where a comic book auction would end with five different consignors receiving seven-figure checks," Heritage Vice President Barry Sandoval said. "And not only that, 24 more will be receiving at least $100,000. Some of our consignors had acquired these as savvy investments, but most picked them up over the years simply because they loved the material. And what they brought to Heritage sparked the most competitive bidding I've ever seen in a comics auction."
The auction opened with a bang when Secret Wars #8 page 25, which provides the origin story for Spider-Man's iconic black costume, sold for $3,360,000.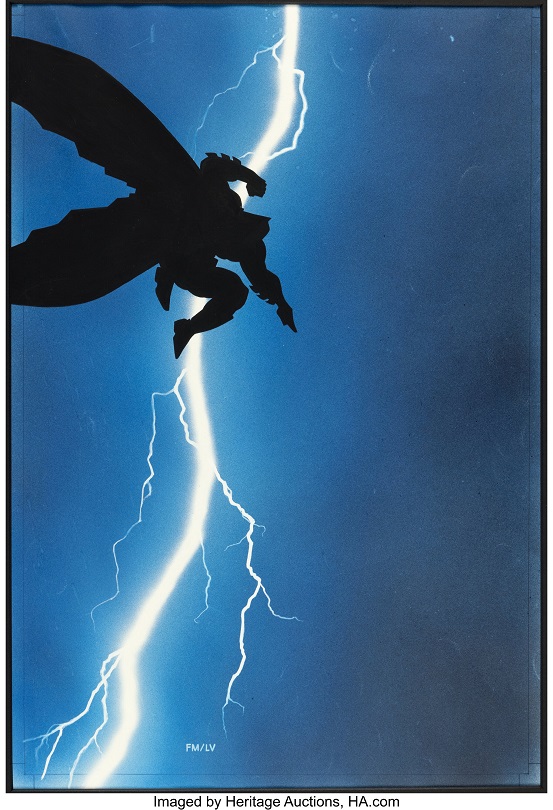 On the comic said, Action Comics #1 CGC 6.0, featuring Superman's first appearance, flew to $3,180,000. This sale is the second highest price paid in an auction for the Man of Steel's debut. Another million dollar comic sale was achieved when Batman's debut in Detective Comics #27 CGC 4.5 brought $1,140,000.
Marvel Comics #1 CGC 4.5 with the first appearance of the Human Torch hammered for $360,000, setting a new in-house record. More Fun Comics #73 CGC 6.5 with the debuts of Aquaman, Green Arrow, and Speedy, sold for $192,000.
Dave Cockrum art grabbed a new record when his cover to X-Men #107 jumped from a starting bid of $80,000 to a final price of $360,000.
Prolific comic creator and artist Steve Ditko saw a new record for his work. A splash page from Amazing Spider-Man #37, which featured the first named appearance of Norman Osborn sold for $336,000.
Not far behind that, Ed Hannigan and Klaus Janson's cover for G.I. Joe #21 hammered for $312,200. This cover is noted for being Snake Eyes' first solo cover appearance.
Competitive bidding pushed Sal Buscema and Jim Mooney's cover to The Defenders #1 from an opening of $72,500 to a final sale of $288,000. Also surpassing $200K was Jack Kirby's cover to Marvel Treasury Special Captain America's Bicentennial Battles, whichrealized $264,000.
Other top art sales were John Romita Sr. and Mike Esposito's Avengers #117 cover pitting Captain America against the Sub-Mariner that finished at $192,000. The Incredible Hulk #207 cover by Cockrum and Romita smashed his way to $108,000.
Recent Posts
With his horned helmet and obscured facial features, the axe-carrying, armor-clad warrior sits ato …

Iron Man, Thor, Giant Man, and The Wasp square off against Namor the Sub-Mariner and the Incredibl …

Like clay in the hands of a master sculptor is the almost-forgotten Golden Age hero Black Out in t …