A CGC-certified 9.6 copy of The Overstreet Comic Book Price Guide #1 with white pages sold for $45,600 at Heritage Auctions on Thursday, September 9, 2021. This is more than five times the previously reported highest sale price for CBPG #1.
"The most important book in the history of comic collecting, and it's astonishing that a copy has survived in this condition. The whiteness of the cover is remarkable – even nice copies we've seen tend to have a fair bit of tanning. Given the thickness of this book (well over 200 pages) it probably never should have been staple-bound in the first place, another factor that has prevented many high grade copies from surviving. And there were only 1,000 of this white cover edition to begin with," Heritage said in the catalog description of this edition.
This is the only copy certified 9.6 on the CGC census, which shows no higher-graded copies.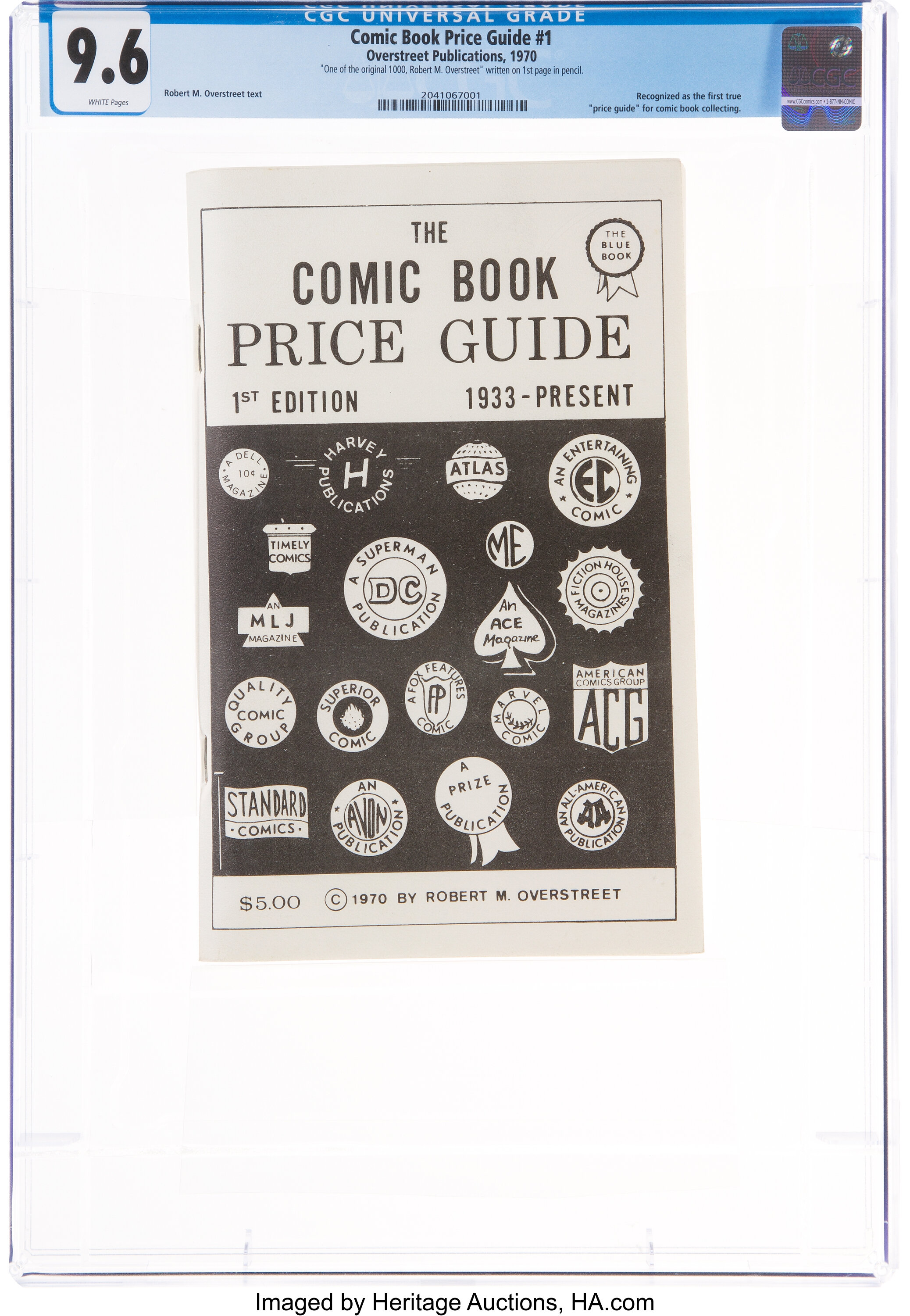 "Last year, when we were celebrating the 50th anniversary of the Guide, I ended up using the phrase 'I never would have imagined…' more than a few times. Well, I can definitely say that I never imagined Overstreet #1 selling for in excess of $45,000," author and Publisher Robert M. Overstreet said.
If you'd like a copy of the one that started it all, but don't have the spare $45,600 set aside for it, we do still have a handful of copies of 2020's 50th anniversary version, The Overstreet Comic Book Price Guide #1 Facsimile Edition soft cover available for $16.95 (plus shipping and taxes).
Recent Posts
The Marvel Cinematic Universe is a groundbreaking achievement of interconnected films crafted by n …

Heritage just finished a huge auction. When the final lots closed on their Comics & Comic Art …

The Overstreet Comic Book Price Guide #1 Facsimile Edition has sold out from both Diamond Comic Di …