Seeing a comic sell for over $1 million was a rare occurrence just a few years ago, but is becoming an achievable benchmark in auctions. In the first session of Heritage's Comics & Comic Art Signature Auction, which runs on April 7-10, 2022, two more comics joined the $1 million club.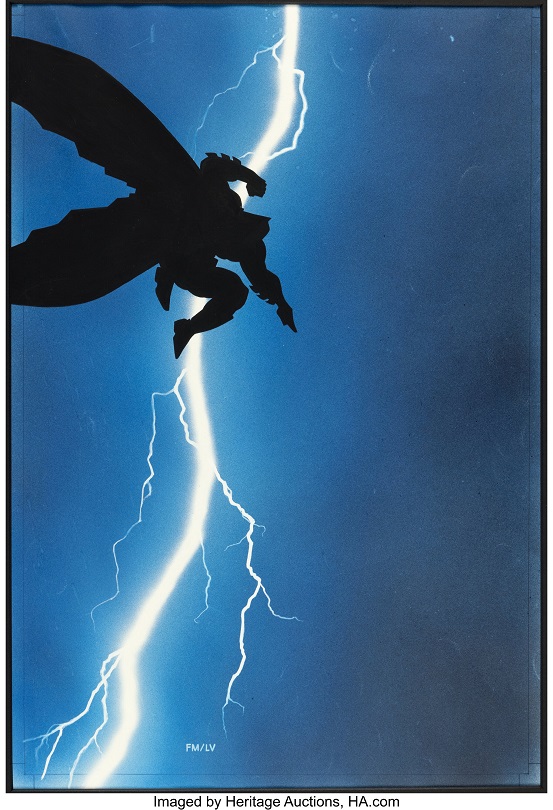 The auction quickly set the standard when Captain America Comics #1 San Francisco Pedigree CGC 9.4 rose to the towering total of $3,120,000. The key aspects of this book (the origin and first appearance of Captain America, and debuts of Bucky and Red Skull) combined with the impressive high grade and that it hails from the famous pedigree led it to achieve this extraordinary price. Bidding opened at $1.8 million, then quickly jumped to $2.2 million on its way to the total.
The next huge price came when Fantastic Four #1 CGC 9.2, featuring the first appearance of the team of Mr. Fantastic, Invisible Girl, Human Torch, and The Thing, flew to $1.5 million.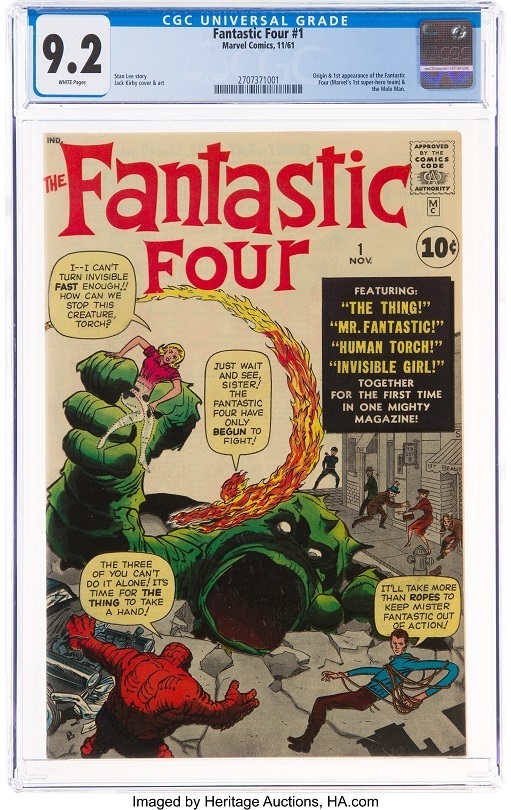 The impressiveness of these sales isn't just in their totals. The Captain America Comics #1 is Heritage's second comic sale of 2022 to see $3.1 million, following the Action Comics #1 CGC 6.0 that sold in January. Cap is now the third character (following Superman and Spider-Man) to see his debut sell for over $3 million.
These books are the fourth and fifth comics to sell for seven figures in 2022, and are the first time Captain America Comics #1 and Fantastic Four #1 have sold for over the $1 million mark. Additionally, this is just the third time that one auction garnered two comic sales over $1 million – all three of which have occurred since December 2021.
Captain America and Jack Kirby set another record during the first session of the auction when the Tales of Suspense #59 splash page from Cap's first solo Silver Age story hammered for $630,000. This is the highest price paid at auction for a Kirby original page, besting the previous record of $480,000 for the cover of Fantastic Four #86 that Heritage sold in September 2021.
Heritage offered Cap's entire ten-page story from Tales of Suspense #59, and collectively, they sold for $975,600.
"Every time I looked up during the comic art portion of the session, a new record was falling, and with the comic books, that trend continued," Heritage Vice President Barry Sandoval said. "We knew this was a selection of truly exceptional material, and we're thrilled bidders agreed with that."
Other top results included Richard Corben's original art for the Heavy Metal movie poster that went for $288,000, Harvey Kurtzman's MAD #9 original cover realized $264,000, and Frank Miller's cover for Book Three of The Dark Knight Returns nabbed $264,000.
"The totals of this first session made our heads spin, but by no means are we done with high-end or key pieces, so we're excited for what Friday, Saturday, and Sunday bring," Sandoval exclusively told Scoop.
In total, the first session of the four-day auction surpassed $13.1 million in just two hours.
Recent Posts
With his horned helmet and obscured facial features, the axe-carrying, armor-clad warrior sits ato …

Iron Man, Thor, Giant Man, and The Wasp square off against Namor the Sub-Mariner and the Incredibl …

Like clay in the hands of a master sculptor is the almost-forgotten Golden Age hero Black Out in t …