The Marvel Cinematic Universe is a groundbreaking achievement of interconnected films crafted by numerous architects and starring many of Marvel's most powerful heroes and game-changing villains. The first three phases of movies, known as the Infinity Saga, unfolded over 11 years, with each individual entry providing a puzzle piece for the larger picture that would come to pass in Avengers: Infinity War and Endgame.
While a new phase of movies has begun, Marvel devotees and collectors of high-end props and costumes have been clamoring for the opportunity to own a piece from the Infinity Saga. Those collectors vying for that material will have the chance to bid on, not just a prop, but one of the most significant props from the MCU. In November 2021, Hake's Auctions will be offering Captain America's Avengers: Endgame screen-used shield hero prop that was wielded by Chris Evans.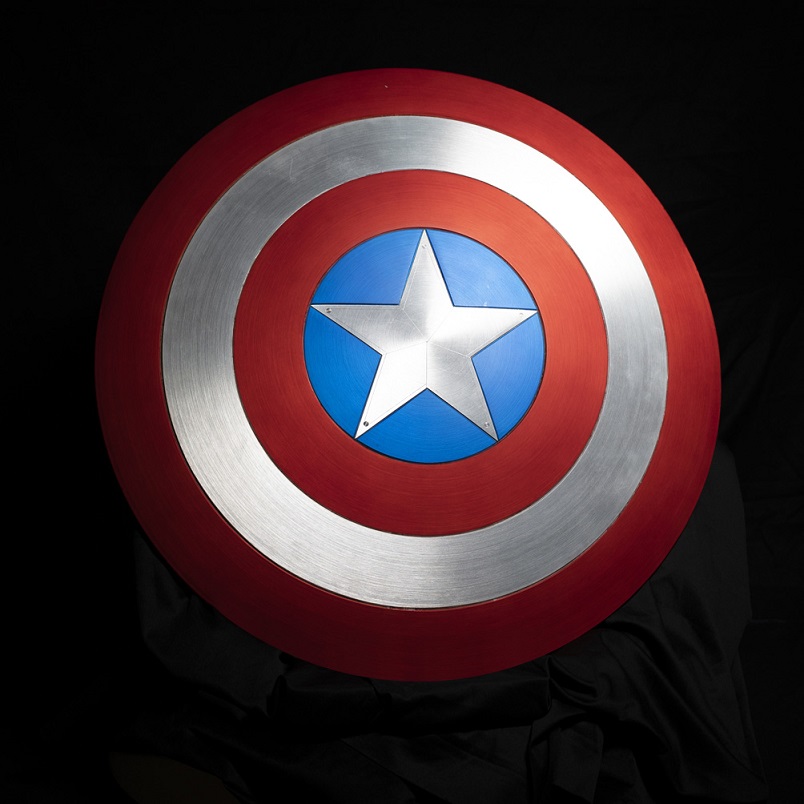 The shield Hake's is offering was constructed by Marvel Studios Prop Master Russell Bobbitt. It is 24" in diameter, approximately 3" deep, and is constructed of high density foam, with a spun aluminum exterior and hand-crafted leather arm and hand straps on the interior.
Between 30 and 40 shields were produced for Endgame. This example was used for close-up shots in Evans' hand as it shows the most detail and its spun aluminum surface exhibits a mesmerizing metallic sheen. The other prop shields made for Endgame were used in long shots and action sequences, lasting one or two scenes before sustaining damage from use associated with stunt work. This shield was handled with care on-set so it could be utilized in multiple scenes, making this shield's near pristine condition an even rarer feat.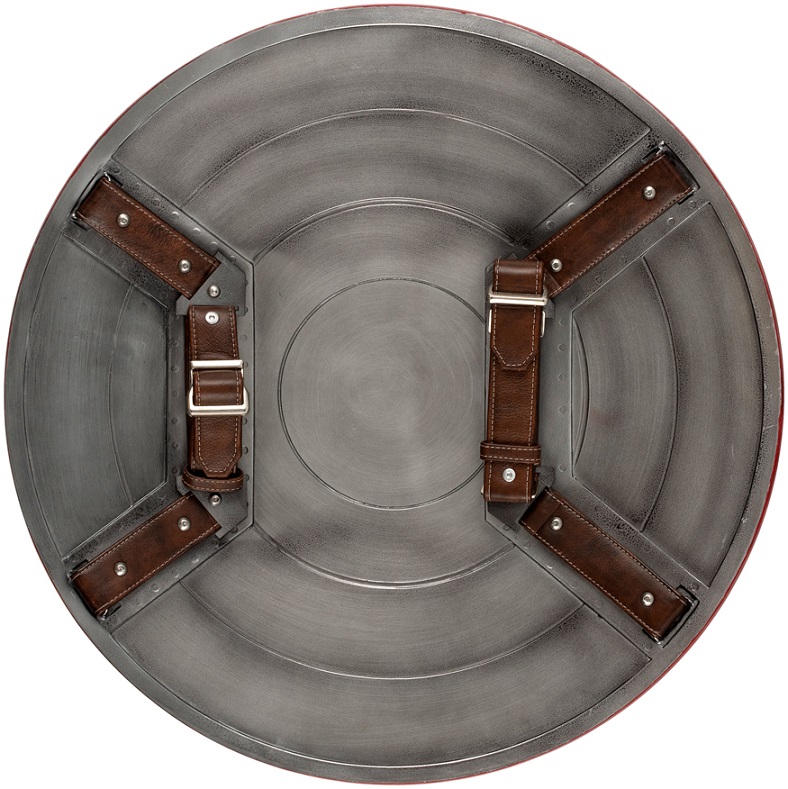 The shield was gifted to youth empowerment nonprofit Sand Sisters Los Angeles Inc. by Marvel Studios' Executive Vice President Victoria Alonso. It was offered in February 2020 in a raffle by Sand Sisters (now known as Girl Powerful), bringing in $155,801. This very same shield is now being offered by Hake's Auctions.
It has been authenticated by Marvel Studios Prop Master Russell Bobbitt and comes with custom crafted plaque, as well as an LOA, both signed by Bobbitt.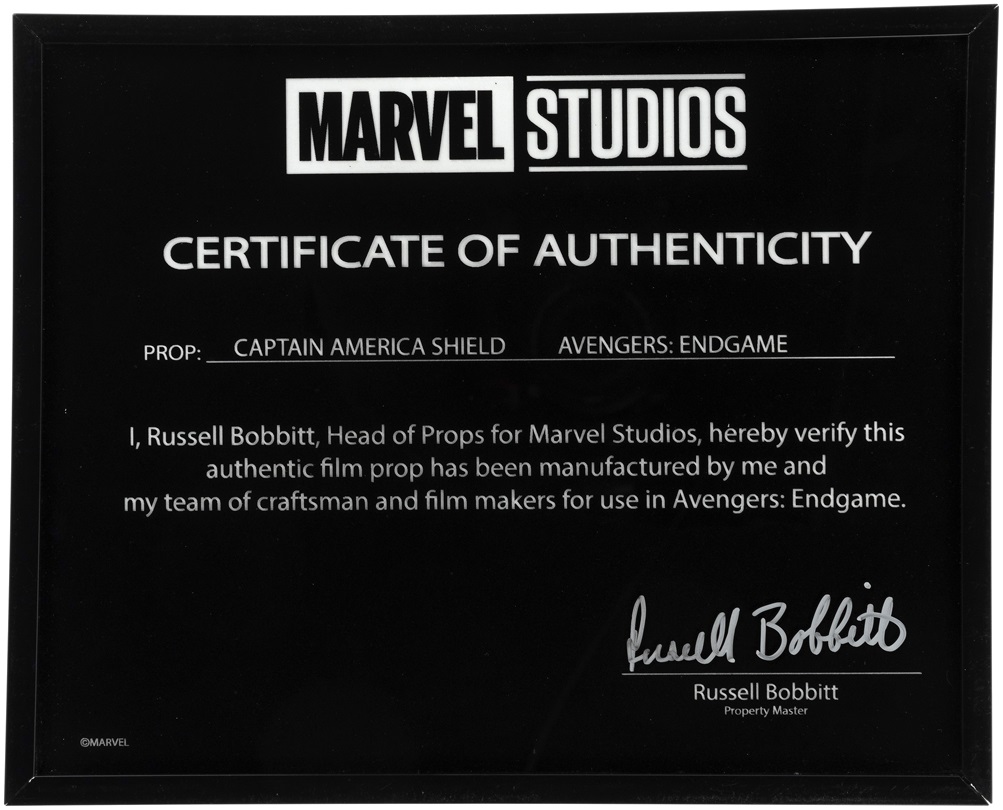 "This is an absolute must-have for any serious Captain America fan and a rare opportunity to obtain a key screen-used MCU hero prop. One of the most important Marvel film props to ever come to auction, both in terms of its iconic stature and its ironclad provenance," Hake's President Alex Winter said.
Seventy years after Joe Simon and Jack Kirby introduced Captain America in 1941, Evans assumed the mantle of the patriotic hero in Captain America: The First Avenger. As in the comics, Cap leads the Avengers, pushing his team to defeat the most formidable villains no matter the insurmountable odds. His bravery and determination were driving forces in Endgame, such as the moment when the battered Cap cinched the shield to his arm, girding himself to face Thanos and his entire army. Through Hake's Auctions, a collector can own a piece of film and comic history in this Captain America screen-used shield – a true hero prop.
Recent Posts
With his horned helmet and obscured facial features, the axe-carrying, armor-clad warrior sits ato …

Iron Man, Thor, Giant Man, and The Wasp square off against Namor the Sub-Mariner and the Incredibl …

Like clay in the hands of a master sculptor is the almost-forgotten Golden Age hero Black Out in t …