With all the energy and record prices in the marketplace, from the Golden Age to the recent past, we've seen a lot of collectors looking for sleepers, hidden gems, or buried treasure. If you're looking to connect with those buyers, we have just the book for you!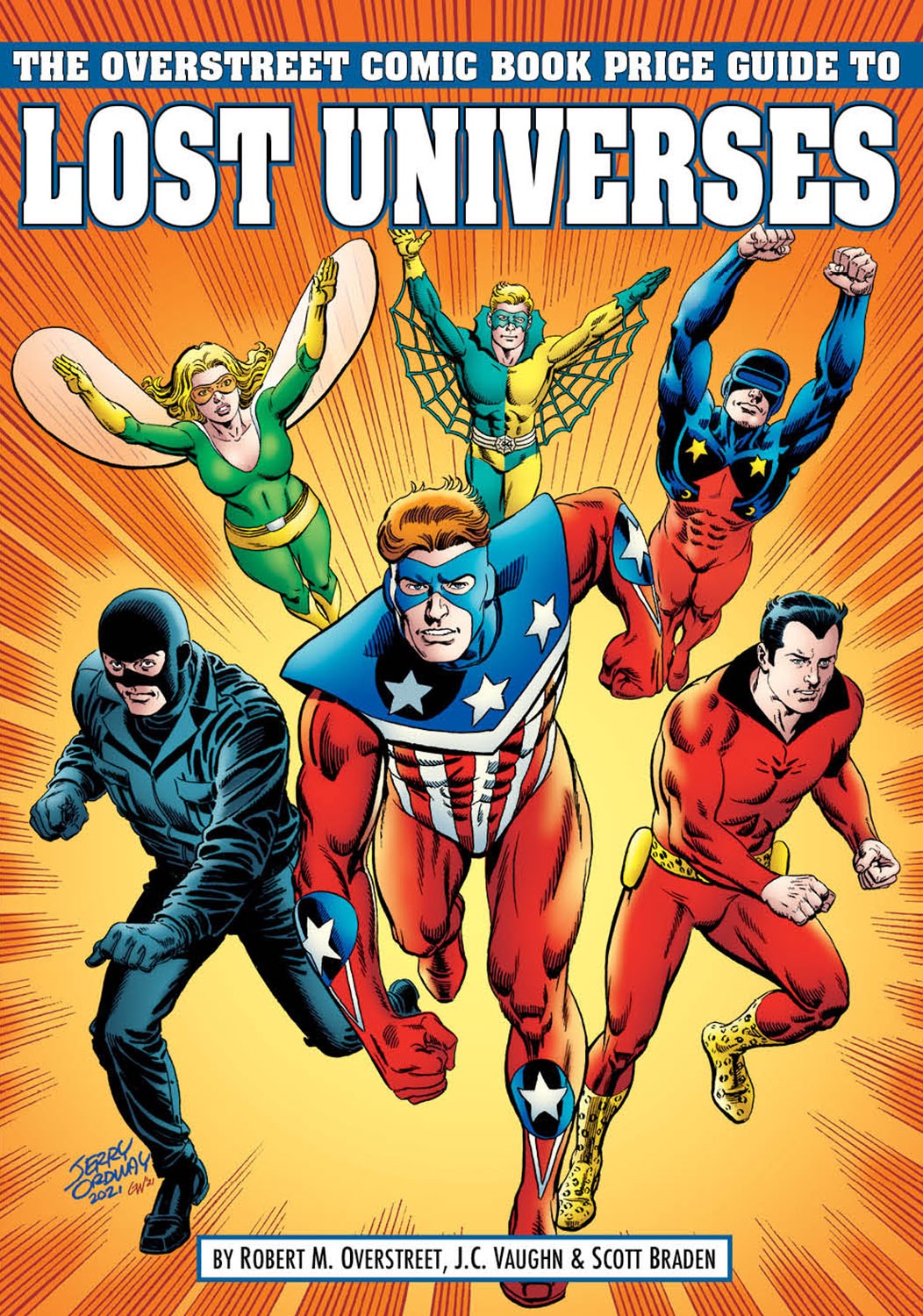 As we announced last week, The Overstreet Comic Book Price Guide to Lost Universes is the new price guide from Gemstone Publishing. Full page ads in this full-color book start at just $1,000 and for those who had full pages in Overstreet #51 that price goes a full 25% lower to just $750 for a full page. Right hand pages are only slightly more at $1,100 (or $825 with the discount).
Comic history is filled with imprints, initiatives, and start-up publishers both small and large that for whatever reason didn't initially stand the test of time. That, though, isn't always the end of things.
Hey, this is comics, right? Not only do the dead come back, they often command premium attention from collectors!
Each of the lost universes listed in the book will be pictured Photo-Journal style, from the many incarnations of the MLJ/Archie superheroes to original Milestone and Valiant, and beyond.
It will be featured in the September 2021 edition of PREVIEWS from Diamond and is scheduled to arrive in comic shops on Wednesday, November 10. Gemstone Publishing accepts MasterCard, Visa, American Express, and PayPal, as well as checks and money orders for ad payments. Additionally, if you're a Diamond Comic Distributors customer, you can bill your ads to your Diamond account.
The advertising deadline is Friday, September 3, 2021.
You can download a PDF of our rates and specs sheet or contact one of us for details:
MARK HUESMAN
Creative Director
humark@gemstonepub.com
(443) 318-8467
AMANDA SHERIFF
Associate Editor
samanda@gemstonepub.com
(717) 448-0932
J.C. VAUGHN
Vice-President of Publishing
vjeff@gemstonepub.com
(443) 827-0301
Recent Posts
The Marvel Cinematic Universe is a groundbreaking achievement of interconnected films crafted by n …

Heritage just finished a huge auction. When the final lots closed on their Comics & Comic Art …

The Overstreet Comic Book Price Guide #1 Facsimile Edition has sold out from both Diamond Comic Di …