The Overstreet Comic Book Price Guide #1 Facsimile Edition has sold out from both Diamond Comic Distributors and Gemstone Publishing. Released in celebration of Overstreet's 50th anniversary, the Guide #1 Facsimile Edition faithfully reproduces Robert M. Overstreet's first Guide. It contains the original prices, original articles, and original ads as they appeared in 1970.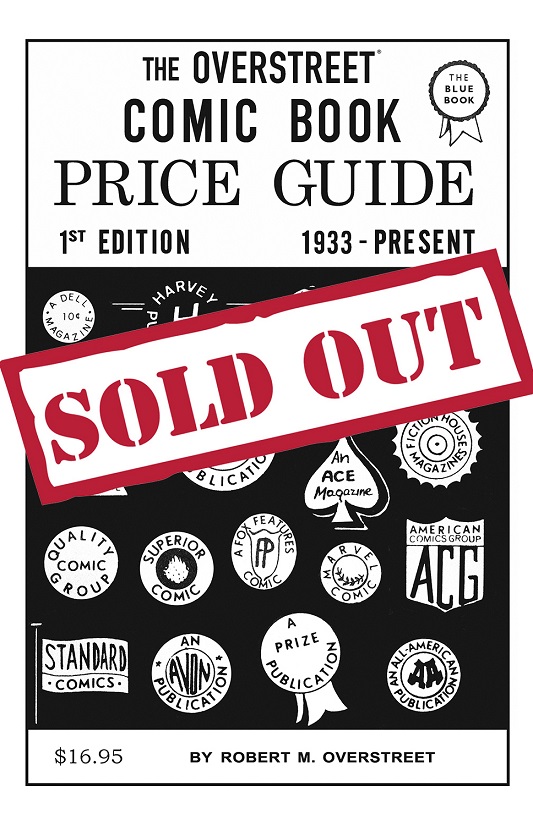 Gemstone followed up this release with a facsimile edition of the rare blue cover, second printing of The Overstreet Comic Book Price Guide #1.
Following the success of the first printing/white cover edition in 1970, Bob Overstreet was forced to go back to press the following year. He made a handful of corrections to the Guide and added several new pages of ads for the second printing, which featured the same cover art, but only this time it was done on a blue stock.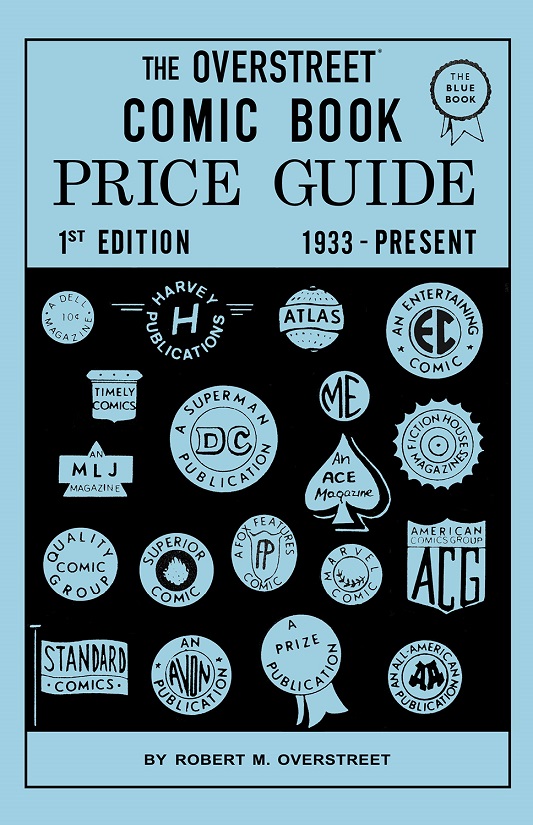 This spot-facsimile of the 1971 blue cover edition comes complete with the minor corrections and additional vintage advertisements that were seen in the original. The need for the rare, blue cover version showcased that the Guide was on its way to becoming the Bible of serious comic book collectors, dealers and historians. With a smaller print run than the white cover, the blue cover is among the rarest of all Overstreet editions.
The softcover retails for $16.95 and the hardcover carries a $25 cover price. The deluxe signed and numbered edition, signed by both Bob Overstreet and Steve Geppi, has a cover price of $75. Prices do not include shipping and taxes.
The Guide #1 Facsimile Edition sold out at Gemstone just days after a CGC-certified 9.6 copy of The Overstreet Comic Book Price Guide #1 sold for $45,600 at Heritage Auctions.
Recent Posts
If recent times have taught us anything, it's that unexpected things happen even when it seems like …

Heritage has turned in another huge auction total. Their Comics & Comic Art Signature Auction …

Heritage's Comics & Comic Art Signature Auction held on November 18-21, 2021, brought in a tot …